An inspiration, a heartbeat, summer is here. The memory of the long nights seems both so close and so far away. Flowers open up, colours reveal themselves under the warmth of a new sun as a tangy dream in the shadow of an orange tree. Finally, it appears. Pink is the thick peel the rays went through, spreading a calming and warming  aura in the air. Time is suspended, like a sailboat floating on the ocean without a breeze.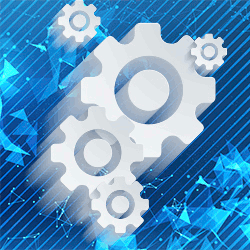 At the height of summer,
Between warmth and passionate cocktail,
It's time for sweet relief,
In the shadow of fruit trees.
The taste buds find happiness from the acidity of the citrus fruits.
Attractive gold, swirling pink, appetizing yellow,
It's all the color of sunny days.
How do I use a Shortfill vial?

Your Shortfill vial has a capacity of 60ml and is filled to the level of 50ml of concentrated liquid. Before spraying, you only need to insert 10ml of base or booster. With this type of vial, you can make your DIY mixes very easily.
Dosages Shortfill*
Without nicotine, complete your bottle with 10ml of base.
To obtain 3mg, add 1 Nic Shot
* Approximate doses calculated with 20 mg Nic Shot.
What's the difference between a Longfill and a Shortfill ?
The main difference between a shortfill and a longfill is the amount of flavour concentrate they contain:
– a Shortfill is a 60 ml bottle containing 50 ml of liquid with an overdosed of aromas.
– A Longfill is a 60 ml bottle containing 10 ml of concentrate.
You must necessarily add nicotine and/or base to your liquid.

DATA SHEET
| | |
| --- | --- |
| Nicotine strenght | 00 mg. |
| Eliquid type | Short Fill eliquids |
| Flavour | Fruity |
| Capacity | 50ml |
| PG/VG | 50/50 |
| Country | France |