Lost Mary QM600 Disposable Vape

Lost Mary QM600 disposable vape pod, manufactured by the famous ELFBAR, brings another fantastic collection of vape puff bars ready to satisfy your taste buds! Disposable pod Lost Mary QM600 is an easy-to-use portable, light device that will suit vapers of all experience levels. There is no need to change any coils or refill with e-liquid, and no buttons or menus are necessary with the inhale activation technology – this stylish vape bar is ready to vape straight out of the box!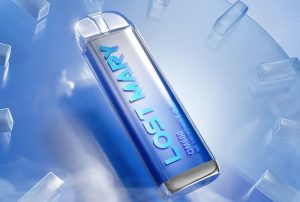 QM600 produces dense clouds and intense flavours due to its built-in mesh coil. With a 50/50 VG/PG ratio, the 20mg salt nicotine e-liquid inside delivers a smoother throat hit and faster absorption, which also helps satisfy cravings more quickly. Its internal 550mAh battery can deliver up to 600 puffs per device, making it a cost-saving disposable vape device.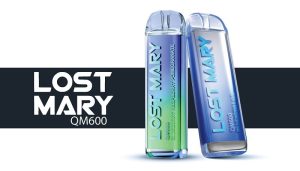 Perfect for on-the-go MTL vaping! And when it runs out, or you want to switch things up, swap out the old pod for a new one. There is a wide variety of fruit and menthol flavours, including Blue Razz Cherry, Blueberry or Watermelon. Enjoy the shiny crystal clear pods with laser stickers leading the trend. Just slip it into your pocket and vape anywhere, anytime! Full product description here.