The chemistry is perfect, with rare clearness. The iceberg is moving forward with confidence over the cobalt sea. So clear and so dark, there is a disturbing ballet of blue hues… The sky reflects the depth of such vast and quiet water, as the ripening fruit at the sun. The elements combine to create a masterpiece. A work to be rediscovered with amazement. It is there, it has always been.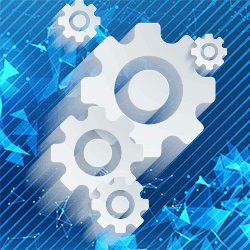 This is the endless story,
From the azure of the tumultuous sea.
To follow the fresh and delicate breeze,
It is to blossom in a deep fruity whirlwind.
By a wave of delicacy,
The black liquorice puts an end to the adventure.
And if all this was only just a dream ?
The heart of this liquid is an ocean of secrets.
How do I use a Shortfill vial?

Your Shortfill vial has a capacity of 60ml and is filled to the level of 50ml of concentrated liquid. Before spraying, you only need to insert 10ml of base or booster. With this type of vial, you can make your DIY mixes very easily.
Dosages Shortfill*
Without nicotine, complete your bottle with 10ml of base.
To obtain 3mg, add 1 Nic Shot
* Approximate doses calculated with 18mg Nic Shot.
What's the difference between a Longfill and a Shortfill ?
The main difference between a shortfill and a longfill is the amount of flavour concentrate they contain:
– a Shortfill is a 60 ml bottle containing 50 ml of liquid with an overdosed of aromas.
– A Longfill is a 60 ml bottle containing 10 ml of concentrate.
You must necessarily add nicotine and/or base to your liquid.

DATA SHEET
| | |
| --- | --- |
| Nicotine strenght | 00 mg. |
| Eliquid type | Short Fill eliquids |
| Flavour | Fruity |
| Capacity | 50ml |
| PG/VG | 50/50 |
| Country | France |